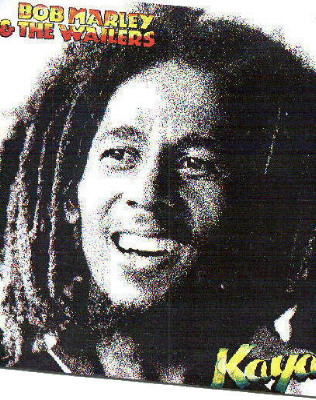 Bob Marley
by Joe Wein

The first two Bob Marley albums I listened to were Kaya and Live. That must have been around 1977-78. This music had a magical effect on me. I had never heard anything like it before.

When I had enough money I started buying my own Marley LPs as well as other reggae albums. Within a few years I ended up with some 300 reggae albums. I don't buy much reggae these days because I prefer the old roots style that few bands play today.


I sometimes go for months without listening to Bob's music, but when I do it reaches somewhere deep inside of me.



There are many good Bob Marley pages on the internet and you will find links to some of them at the bottom of this page. My page is not as comprehensive as many or most of them, but it doesn't have to be. Other than the BBC documentary on the life of Bob Marley and the links, what I want to share with you is a personal message, heart to heart:
I missed the concert in Munich in 1980, on the last world tour that went through Europe. Bob spent much of the following year in cancer treatment, some of it in my home state of Bavaria, and died at the age of 36 on May 11, 1981.

The following day I heard the news from a friend. She was also a great Bob Marley fan. In early December 1980, when I had first visited her to give her a spare album (Uprising) that I by accident had bought two copies of, she had told me about a strange dream she had had. In the dream there was a BM&W concert near our village and she wanted to see Bob on stage, so she pushed through the crowd until she was right in front of the stage. When she finally got there she looked up and saw that it was not Bob but the Pope who was standing there and that everybody was excited about. She was very disappointed and couldn't understand why everyone cared about the pope as she wanted to see Bob instead.

Well, the day after I found out from my friend about Bob's death, I arrived back at her house and suddenly everybody in her (Roman Catholic) family got very excited. They had heard on televison that somebody had just fired some shots, attempting to kill John Paul II. That day both she and I were so in mourning for Bob that we could not understand the excitement about that attempted assassination. It was only a little later when we sat in a field while smoking a spliff together that I suddenly remembered the dream that she had told me about some six months earlier. Bob Marley and the Pope: It was incredible. How could anybody make that connection half a year in advance, in a dream?

I am not a Rastafarian, but Bob Marley and Rastafarian culture have had a lasting effect on me. Bob Marley has never just meant one kind of music to me but a way of life. Bob was successful but modest, he became wealthy but remained generous and he never stopped fighting for freedom and justice.

I was fortunate enough to get to meet people who met Bob when he was alive. One was a musician who lived with him at 56 Hope Road in Kingston during his final year. He said he had never seen anyone prepare so well for death.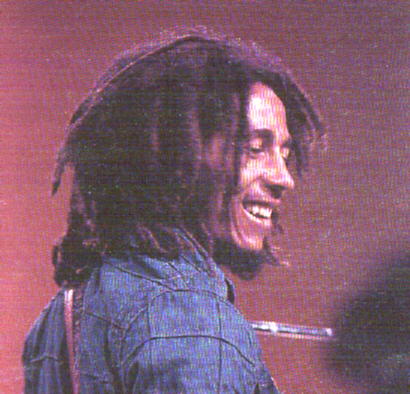 Robert Nesta Marley
6 Feb 1945 - 11 May 1981

---
English cannabis links:
Cannabis, Hemp, Marijuana
Japanese cannabis links: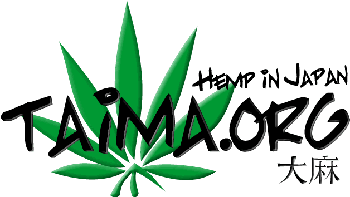 (Return to music page)